IRODORI ARTIST GOUACHE
TRADITIONAL COLORS of JAPAN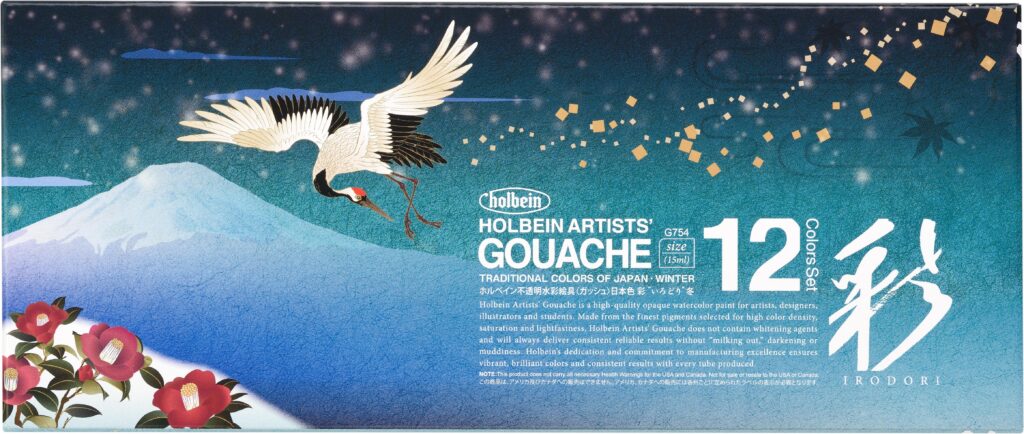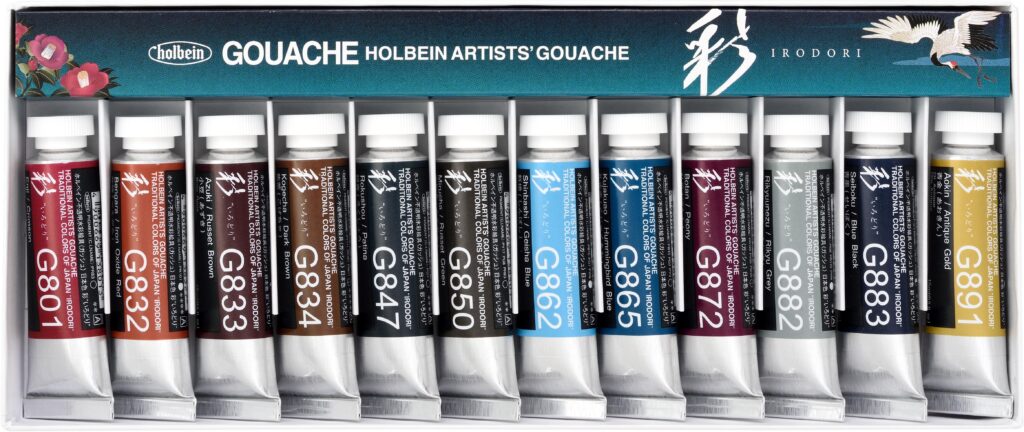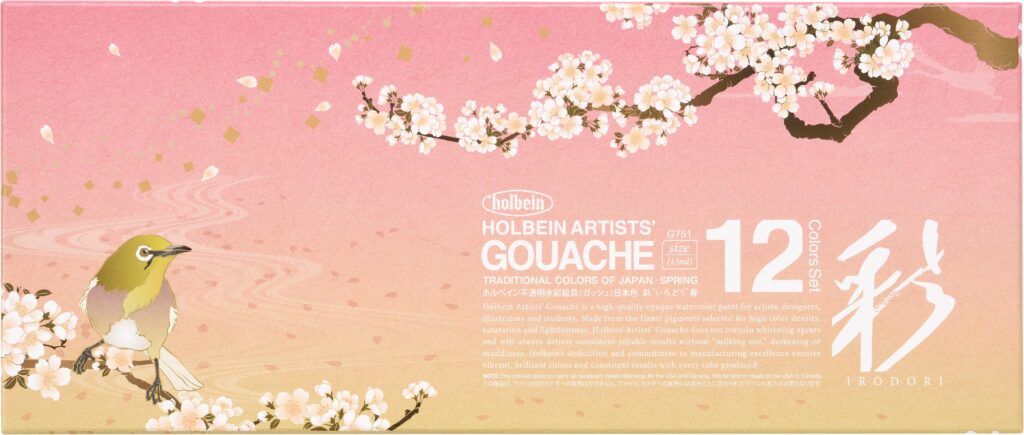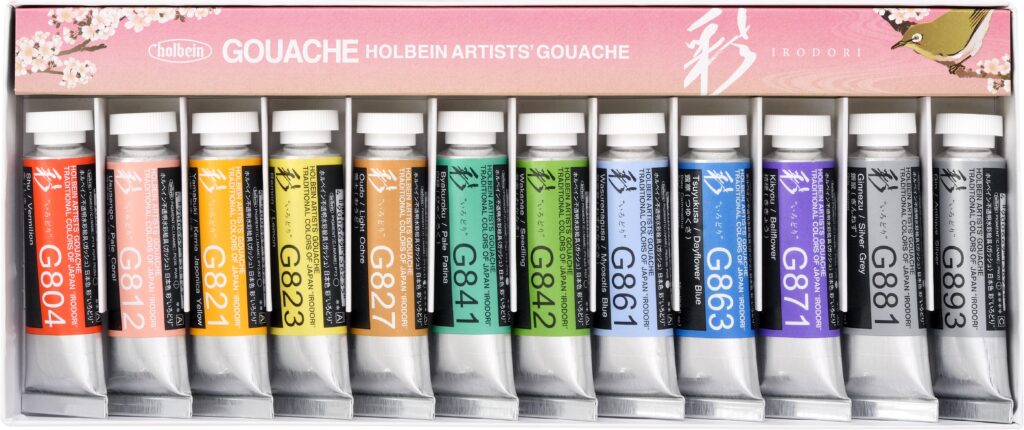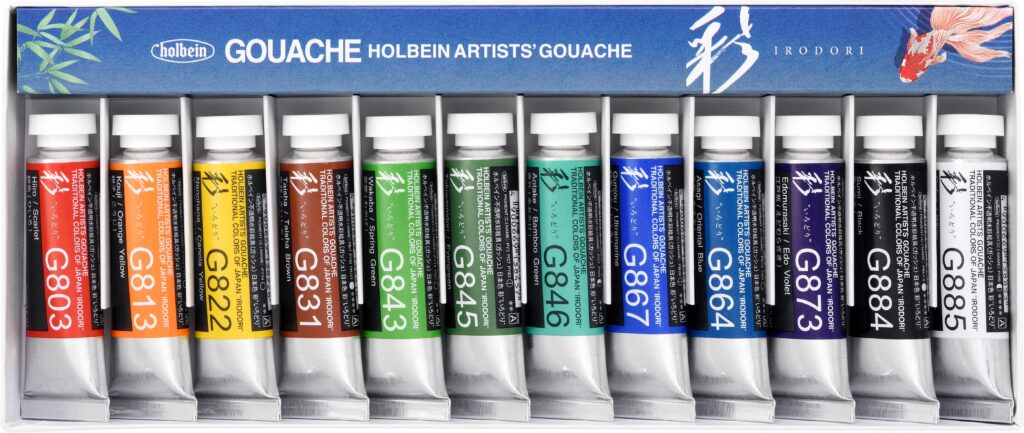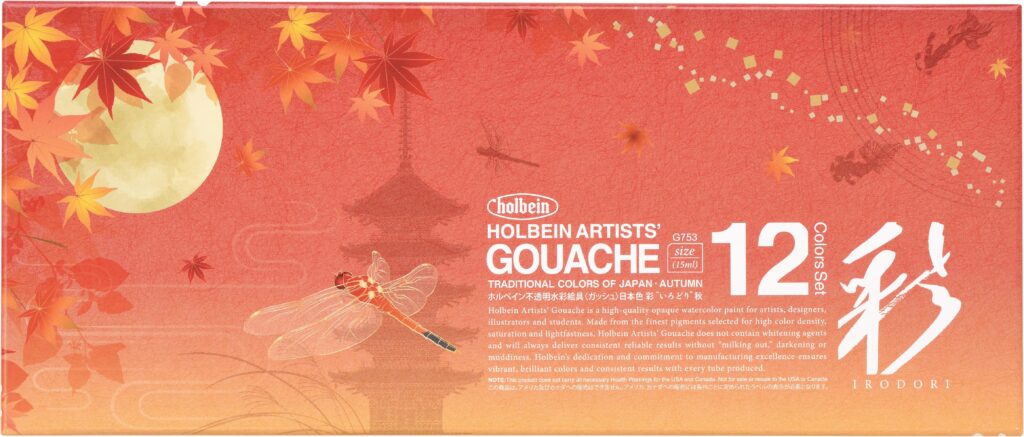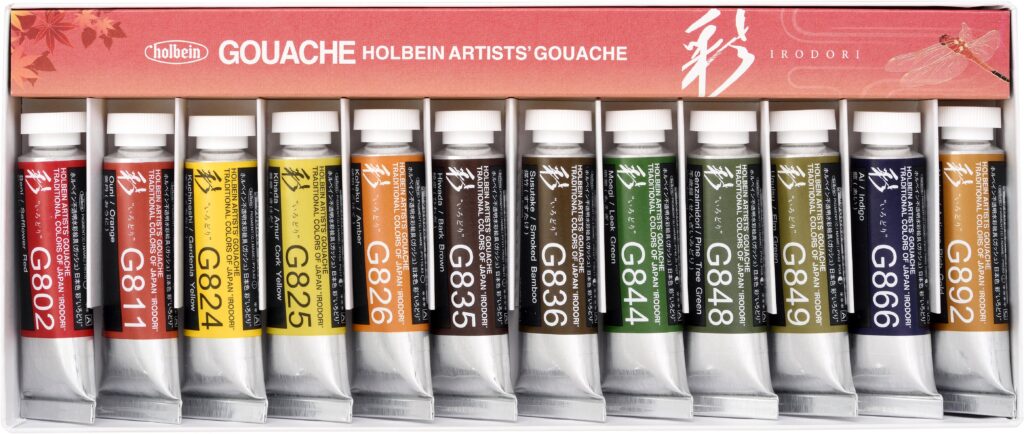 HOLBEIN ARTISTS' GOUACHE IRODORI
The NEW Holbein Artist's Gouache, Traditional Colors of Japan Irodori Series of opaque watercolor allows the user to experience the rich beauty and delicate expressions that the four seasons of Japan bring to mind during spring, summer, autumn and winter.
The Irodori color assortment is a selection of 48 of the most beloved Traditional Colors of Japan. Traditional Colors of Japan find their beauty in the changing of the seasons, with delicate color tones based upon history and color names born from nature. Holbein Irodori delivers stunning opaque color with outstanding handling qualities and excellent lightfast ratings. Available in four beautifully detailed seasonal sets of 12 colors in 15ml tubes.
Conforms to ASTM- D4236.