HALF PAN WATERCOLOR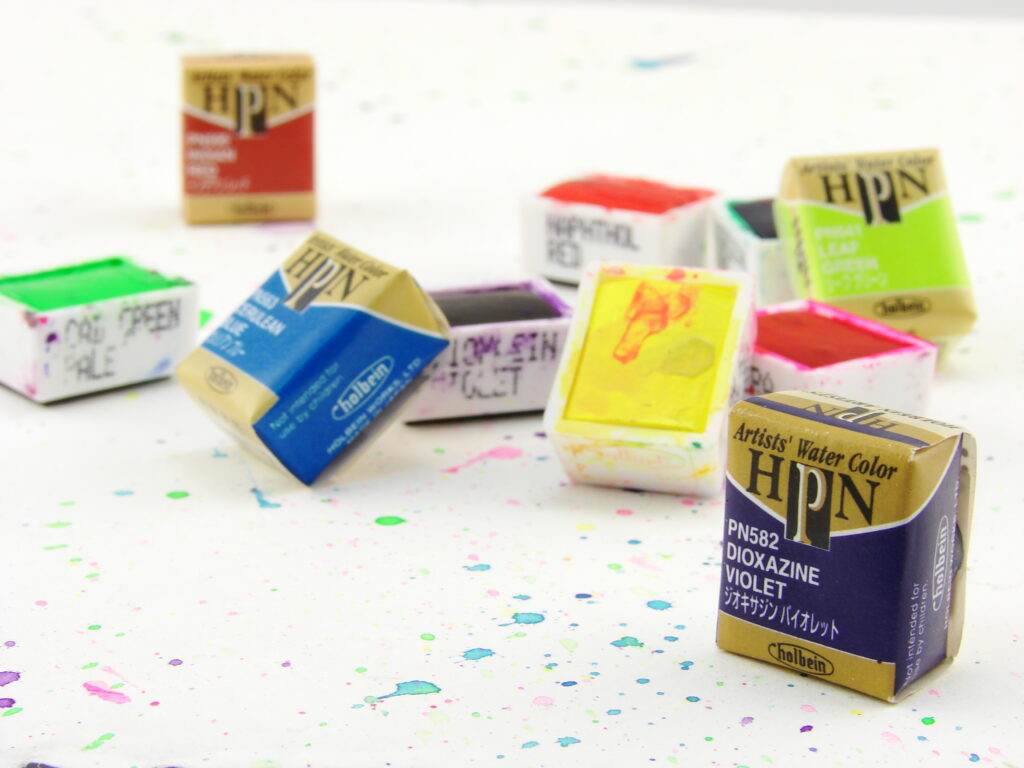 Brilliant and beautiful, Holbein Artist Half Pan Watercolor has been produced for all those who enjoy watercolor portability.
Available in 48 colors, Holbein Artist Pan Watercolor uses the highest concentration of pigment possible while affording the user great ease in re-wet ability.
Holbein uses a combination of both traditional and modern pigments, ensuring that Holbein Half Pan Watercolor offer exceptional brilliance, excellent lightfast ratings and crisp, clean results without muddiness!
Each open stock pan contains a magnetic strip to secure placement and hold onto any steel folding travel palette.