HOLBEIN ETCHING PRESSES
Holbein etching presses are designed and manufactured with great care, craftsmanship and precision to meet Artists' requirements for beautiful reproductions of Etchings, Wood Blocks, mono printings and more.
The presses are easy to handle, feature a heavy cast iron frame construction and reduction gear drive for easy feed. Holbein presses are ideal for schools, studios and professional artists alike.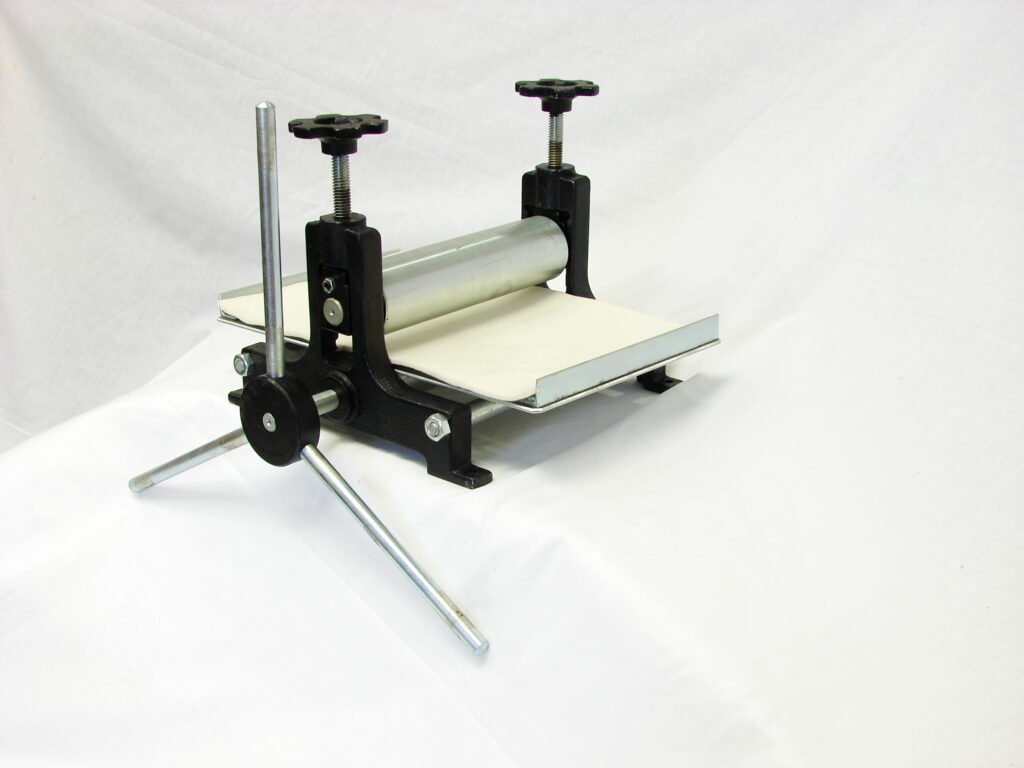 ES-Press
2-1/8″ (55mm) diameter upper roller
1-1/2″ (38mm) diameter bottom roller
Iron Plate: 8-1/4″ (270mm) x 14-13/16″ (360mm) x 1/8″(3.2mm)
Weight: 35 lbs (16 kgs) .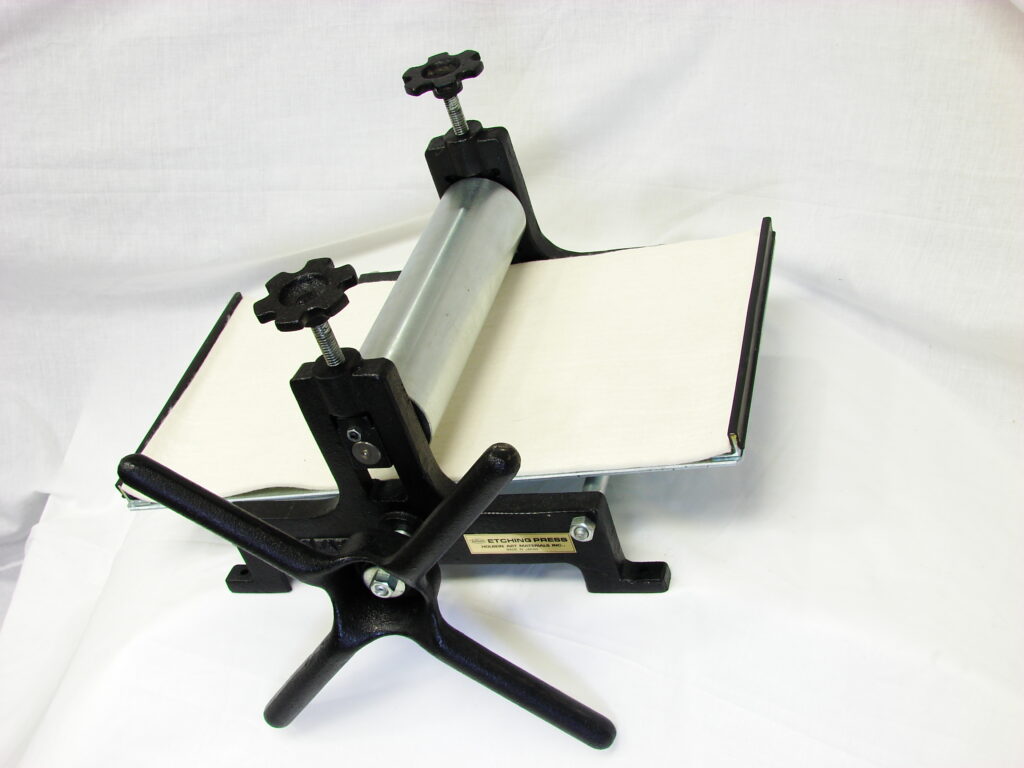 S-Press
3″ (76mm) diameter upper roller
1-1/2″ (38mm) diameter bottom roller
Iron Plate: 10-1/2," (270mm) x 19-11/16″ (500mm) x 3/8″ (4.5mm)
Weight: 50 lbs (22.7 kgs.)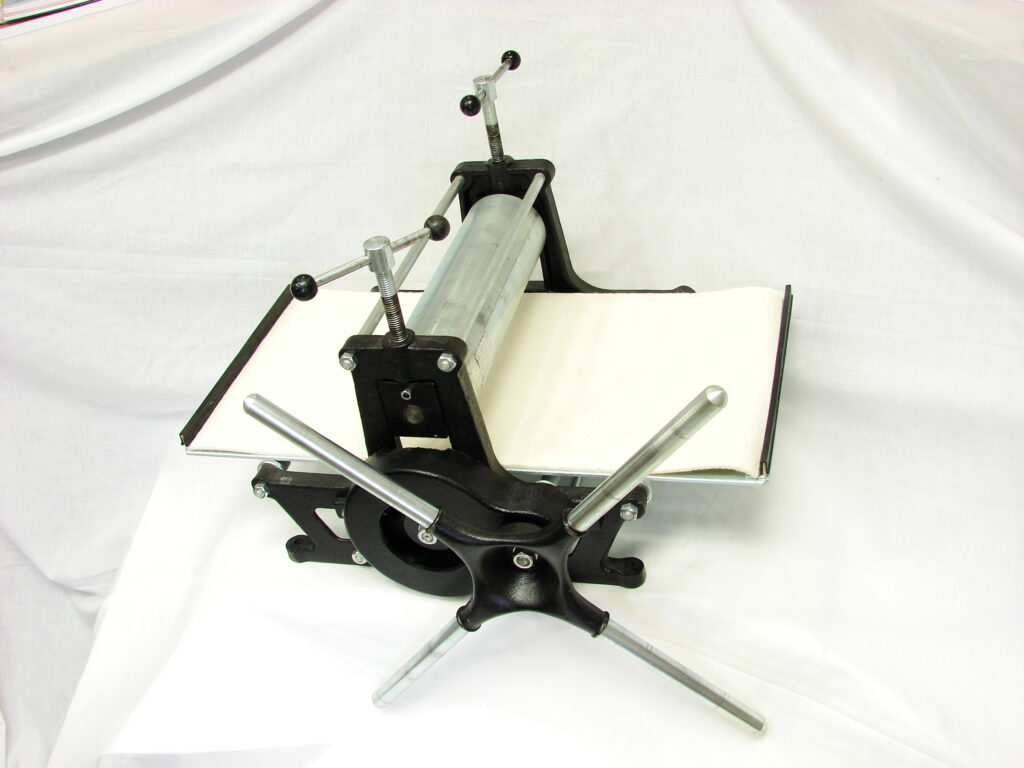 M-Press
4″ (101mm) diameter upper roller
2-1/8″ (55mm) diameter bottom roller
Iron Plate: 13″ (330mm) x 26″ (660mm) 1/4″ (6mm)
Weight: 120 lbs (54 5 kgs)