UNSURPASSED ARTIST GOUACHE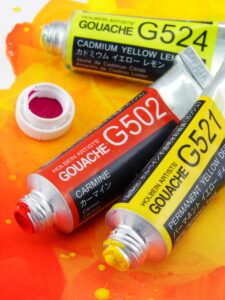 Artist Gouache
89 brilliant opaque colors in 15ml tubes.
Holbein Designer Gouache is more finely ground than other competing products. No whitening agents are added to Holbein Designer Gouache to increase opacity.
Holbein Designer Gouache will always give consistent reliable results without "milking out", darkening or muddiness.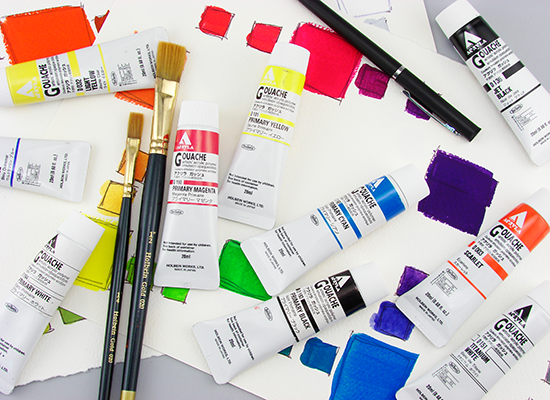 Artist Acrylic Gouache
107 highly pigmented colors in 20ml & 40ml tubes. Holbein Acrylic Gouache moves, reacts, blends and feels like traditional gum arabic gouache. Holbein Acrylic Gouache is water resistance once dry.
Drying to a velvet matte finish; Holbein Acrylic Gouache does not shift in color tone from liquid to dry color. What you see wet is what you get once dry.
Holbein Acrylic Gouache does not have the same fragile surface as traditional gouache in gum arabic and is compatible with all other water soluble media regardless of origin. An ideal medium for hobbyist and bird carvers as well.
TRADITIONAL COLORS of JAPAN
A total of 48 colors reminiscent of Japan's four seasons, features improved light fast and durability ratings. Pigments were chosen for their exceptional saturation and ability to mix freely without loss of brilliance, opacity or hue value.