HOLBEIN NORTH AMERICA
COMMUNITY ARTISTS
A Holbein North American Community Artist is someone who has a passion for creating original artwork using Holbein materials and have voluntarily submitted to be featured here on our webpage. Artists must be at least 18 years of age to submit artworks and residing in the United States or Canada.
"*" indicates required fields
Interested in joining Holbein's Artist Community?
Complete and submit the Artist form with full name as you would like it displayed, a short bio including why you like and use Holbein materials in your creative process, website and/or social media tags and 3-5 pieces of original artwork done with (or at least primarily) Holbein materials.
If chosen, you will be notified via email and featured here on the Holbein Community Artist Page for a non-specific amount of time decided on by HK Holbein Inc. The duration of time spent featured on our webpage will be determined by a number of factors including, but not limited to the volume of submissions or artwork content and type of medium.
**Note submissions are made voluntarily and artists/artwork chosen to be featured on the webpage is purely to the discretion of HK Holbein Inc.
MUST BE 18 OR OLDER AND LIVING IN NORTH AMERICA TO SUBMIT ARTWORK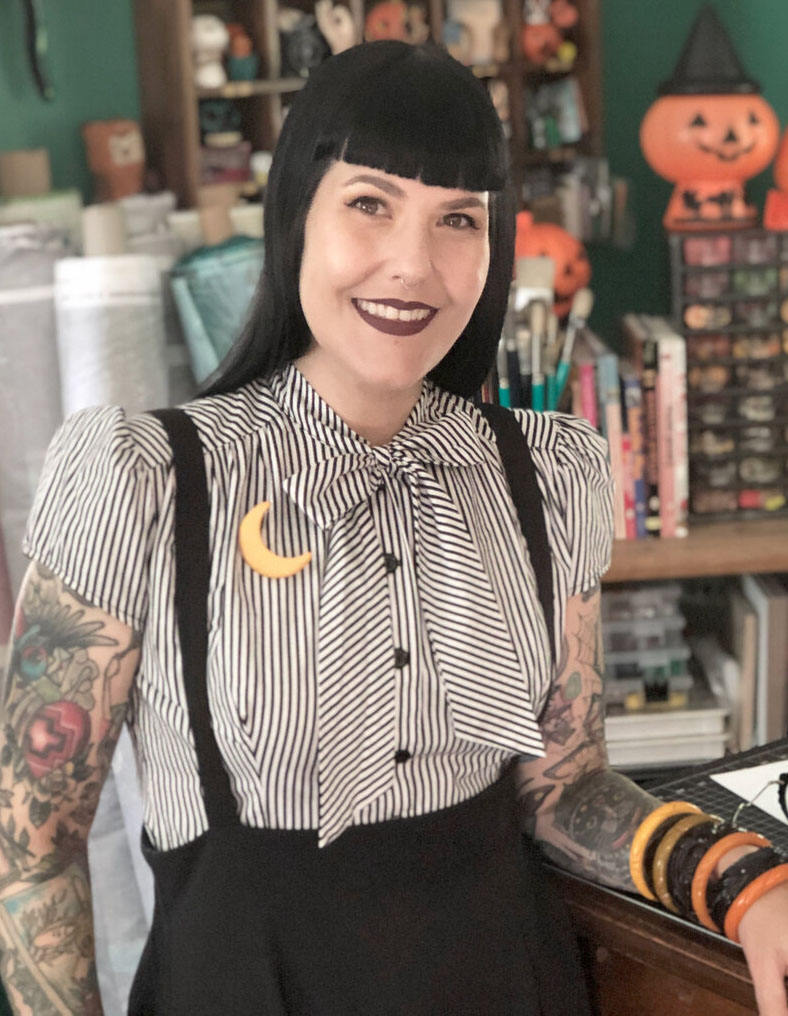 Stephanie Buscema
New York, USA
Stephanie is a New York based painter, illustrator and designer working traditionally with paint and pencils on paper. Inspired by design of the past, folklore, mythology, old picture books and the natural (and supernatural) world, her work can be seen everywhere from commercial illustration to fashion.
Stephanie discovered a love of painting while studying illustration at the School of Visual Arts in NYC, which soon lead to working in the Illustration industry in the early 2000's. Since then, she's worked on a wide variety of projects-from picture and comic books, character design and licensing to accessory and textile design. Keeping true to her love of handmade, she continues to create art using traditional image-making methods. Her current focus has been the Silver Acorn Tarot, a hand painted 78 card Tarot deck due for release late 2022.
When time allows, creating personal works, participating in gallery exhibitions and designing new creations for her small business, Kitschy Witch Designs® are at the top of her to-do list.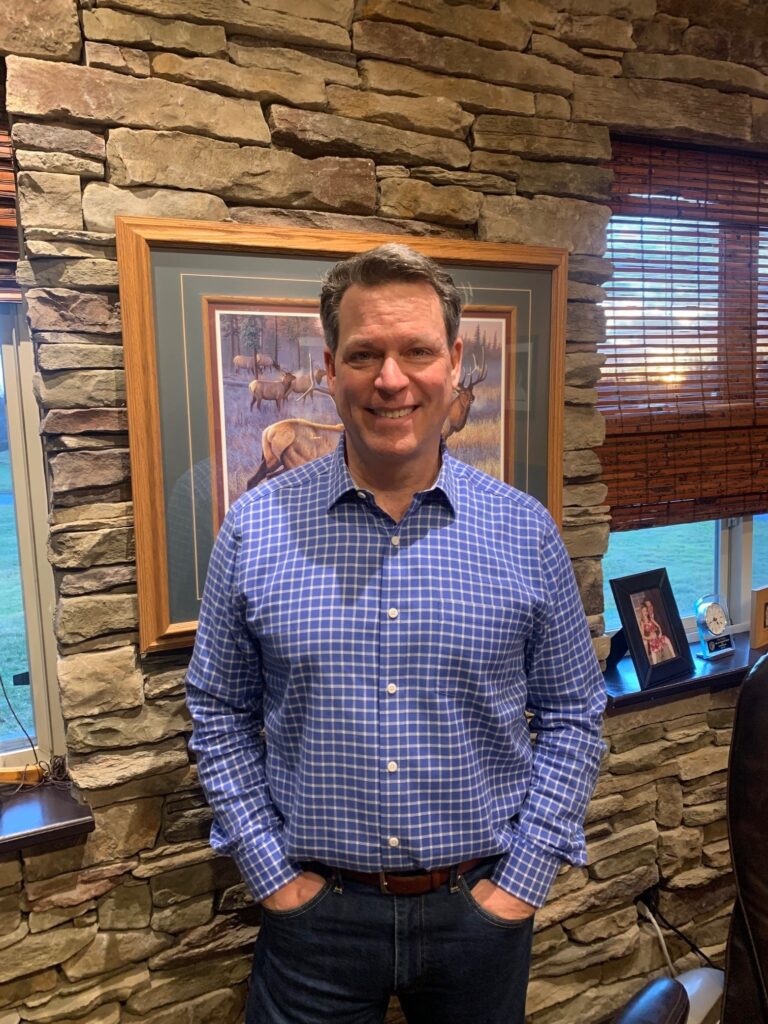 Tim Corley
Vermont, USA
Tim is President of Spare Time Entertainment which currently owns and operates 18 Family Entertainment Centers in 10 states across the US. He is a resident of South Burlington and has lived in Chittenden County his whole life. In his "spare time" he enjoys fishing, hunting, golf, taking walks with his wife, Shelly, and, of course, drawing.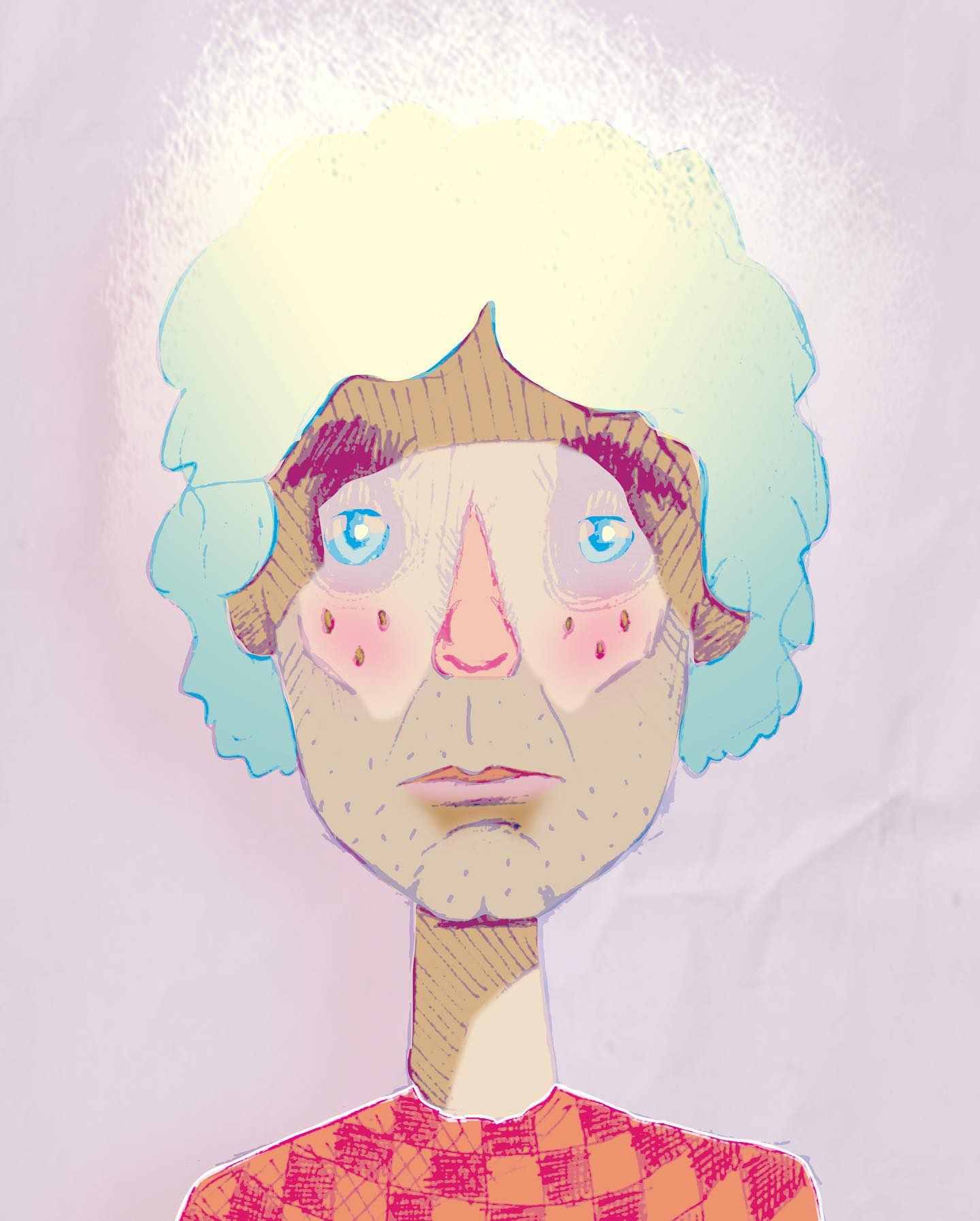 Zeppelin Dufour
NYC, USA
Zeppelin works across many mediums—painting, ceramics, illustration, animation, audio manipulation, and woodworking– but he spends a great deal of his life absorbed within the refuge of his sketchbook. He deconstructs imagined personas of fellow public transporters and those he shares close relationships with, caricaturing their physical attributes, harnessing their modes of expression, and stretching their likeness to a point of being merely unrecognizable. He has an obsession with the absurd and nonsensical; creating works as tender as they are aggressive.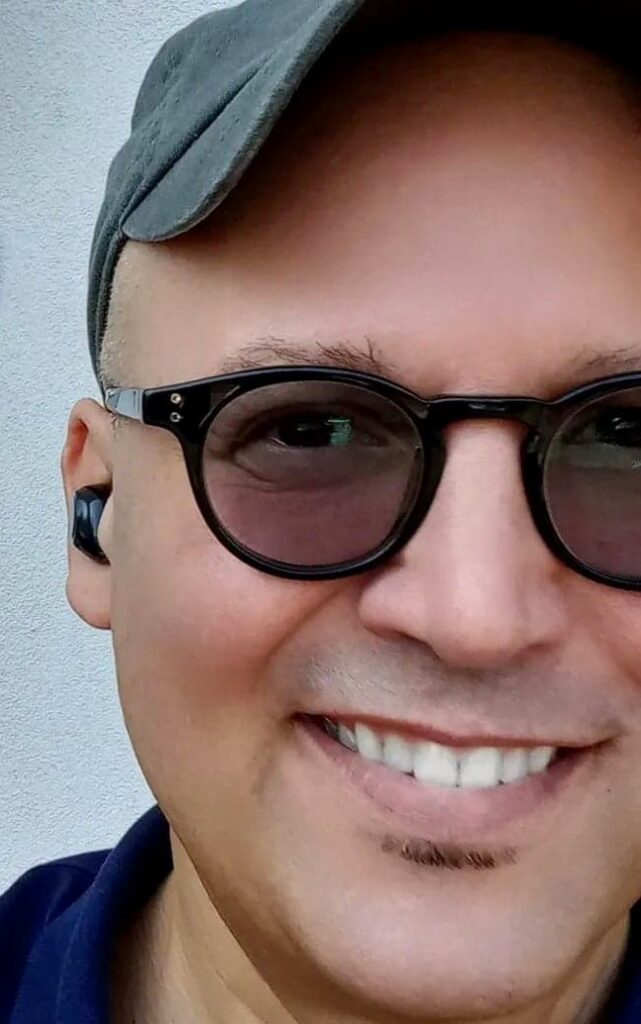 Jack Energy
Massachusetts, USA
Boston-based mixed media artist, Jack brings a refreshing and profound depth to his works, melding a luscious, organic sensibility with an urban edge.

"Everything on this planet is made up of vibrating energy. I attempt to capture this in my abstract, interpretive works. I am excited to be studying and incorporating fabrication elements (3D printing, welding, laser cutting, screen printing, robotics), as well as cutting edge audio science into larger installation and immersive works. Holbein Artist Materials, specifically their acrylics, factor heavily into most all of my works."

Jack is also a critically acclaimed songwriter/producer. He operates the indie label, Shave Records, fronts the band, Echo Detective and is co-founder of the wildly popular synthmuseum.com.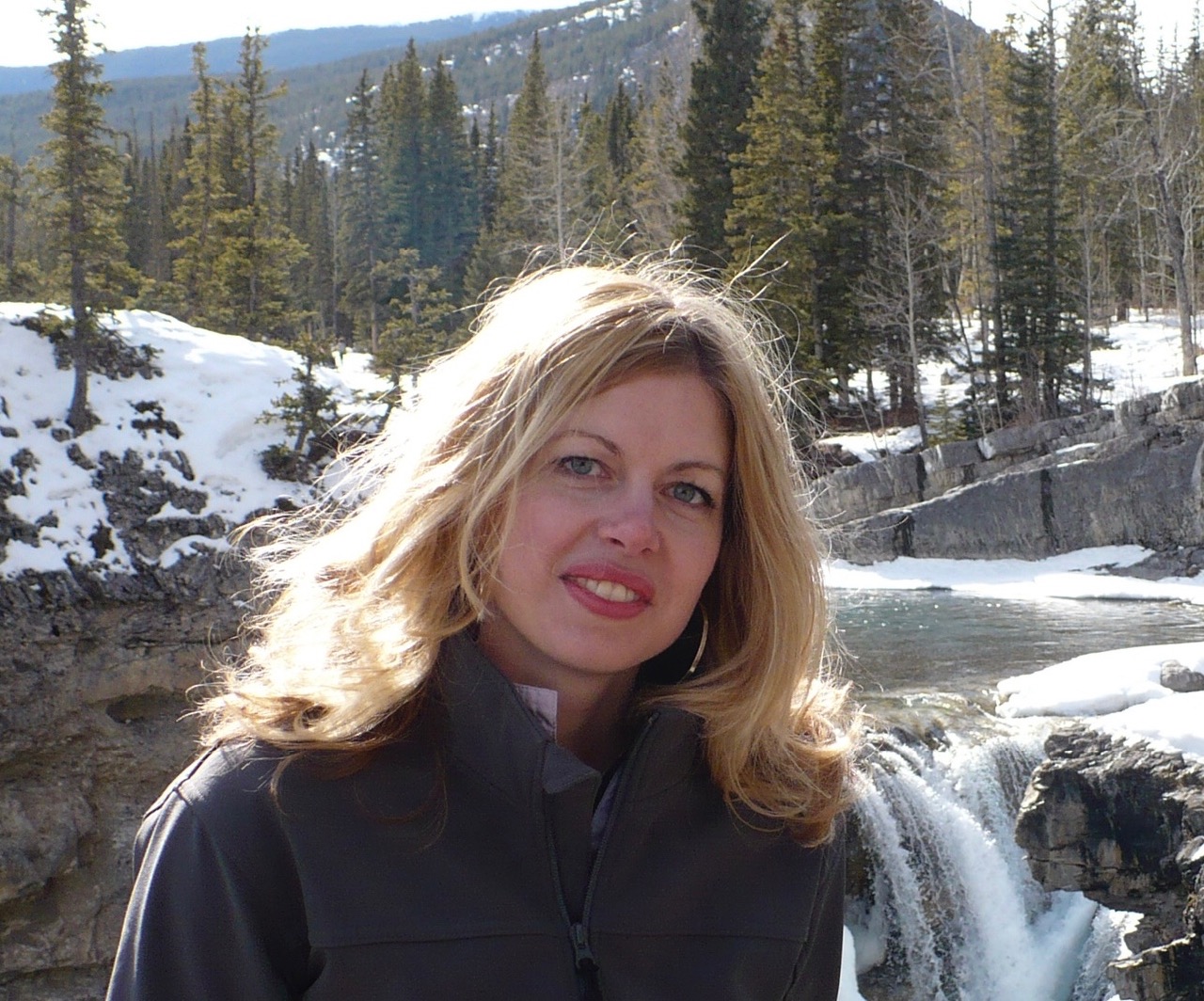 Kristen Federchuk
Alberta, Canada
Kristen is a self-taught artist, working primarily in acrylics. From as early as she can remember, she loved art and could always be found with a pencil or paintbrush in her hand. Over the years, she would practice drawing by copying the works of artists she admired. Kristen has always been passionate about the environment and the outdoors and obtained her BSc. in Land Reclamation. Working in both the government and private sector for several years, she followed her heart and left the professional world to pursue artwork. It is truly something she was created to do and is now living a purposeful life as an artist.
For Kristen, painting is not just about art, but also the opportunity to spread joy through her artwork.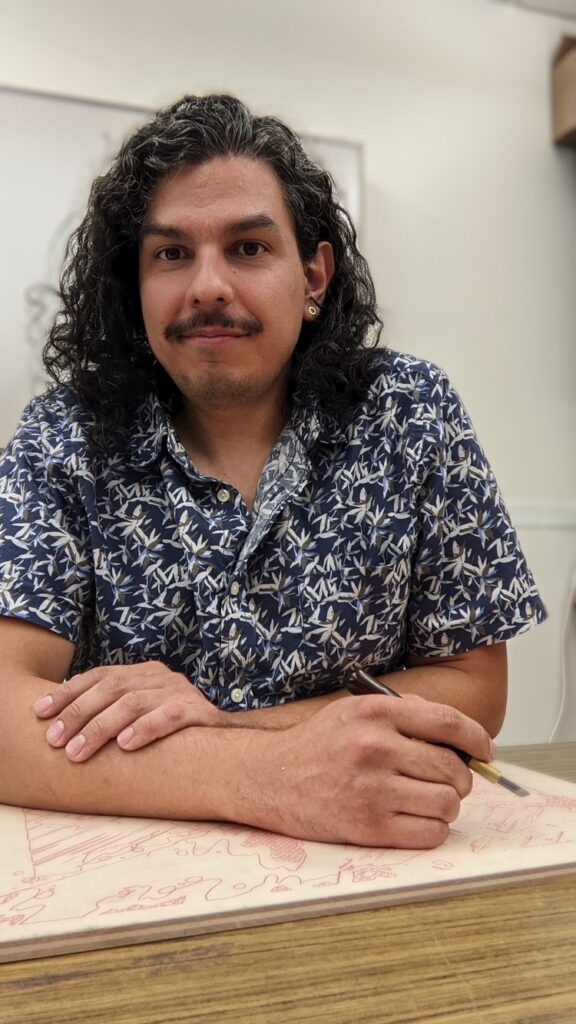 Matthew Willie Garcia
Missouri, USA
Matthew is a printmaker whose work moves far beyond the traditional print media, which includes screen printing, mokuhanga, projection-mapping, animation, and large-scale installation. Drawing on his love of science and science fiction, Garcia explore his queer existence and the unknowable qualities of the universe. Garcia uses his knowledge of printmaking to explore these themes through color abstraction, the graphic image, and nonrepresentational forms.
Garcia is a California born printmaker who is currently living and working in Kansas City, MO and Lawrence, KS. He received his B.F.A. in Printmaking from the Kansas City Art Institute and his M.F.A. from the University of Kansas. Garcia has shown his work regionally throughout the Midwest. Most notably his work was included as part of the "Queer Abstraction" exhibition at the Nerman Contemporary Museum of art, "Star Children" exhibition at the Bradbury Art Museum and is currently on display at the Des Moines Arts Center as part of the "Immersive" exhibition. His work has also been shown internationally as part of "Sumi-Fusion" Mokuhanga exhibition in Nara, Japan and is shortlisted for the 2022 On Paper exhibition in Barcelona, Spain. Garcia is currently the Studio Manager at the Lawrence Arts Center in Lawrence, KS.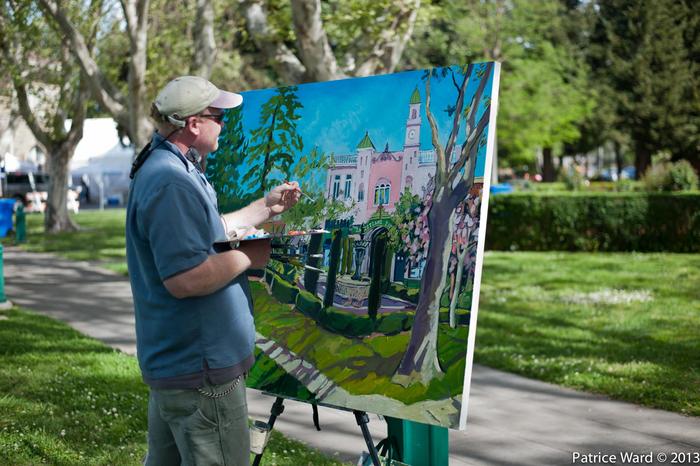 Obadiah Hunter
California, USA
Obadiah has traveled extensively throughout the U.S.A and the world in search of the most interesting places and people to paint. He recently wrote and published a book of his travels and paintings from the last 25 years on the road with little more than his clothes on his back and his easel and oil paints, of course from Holbein.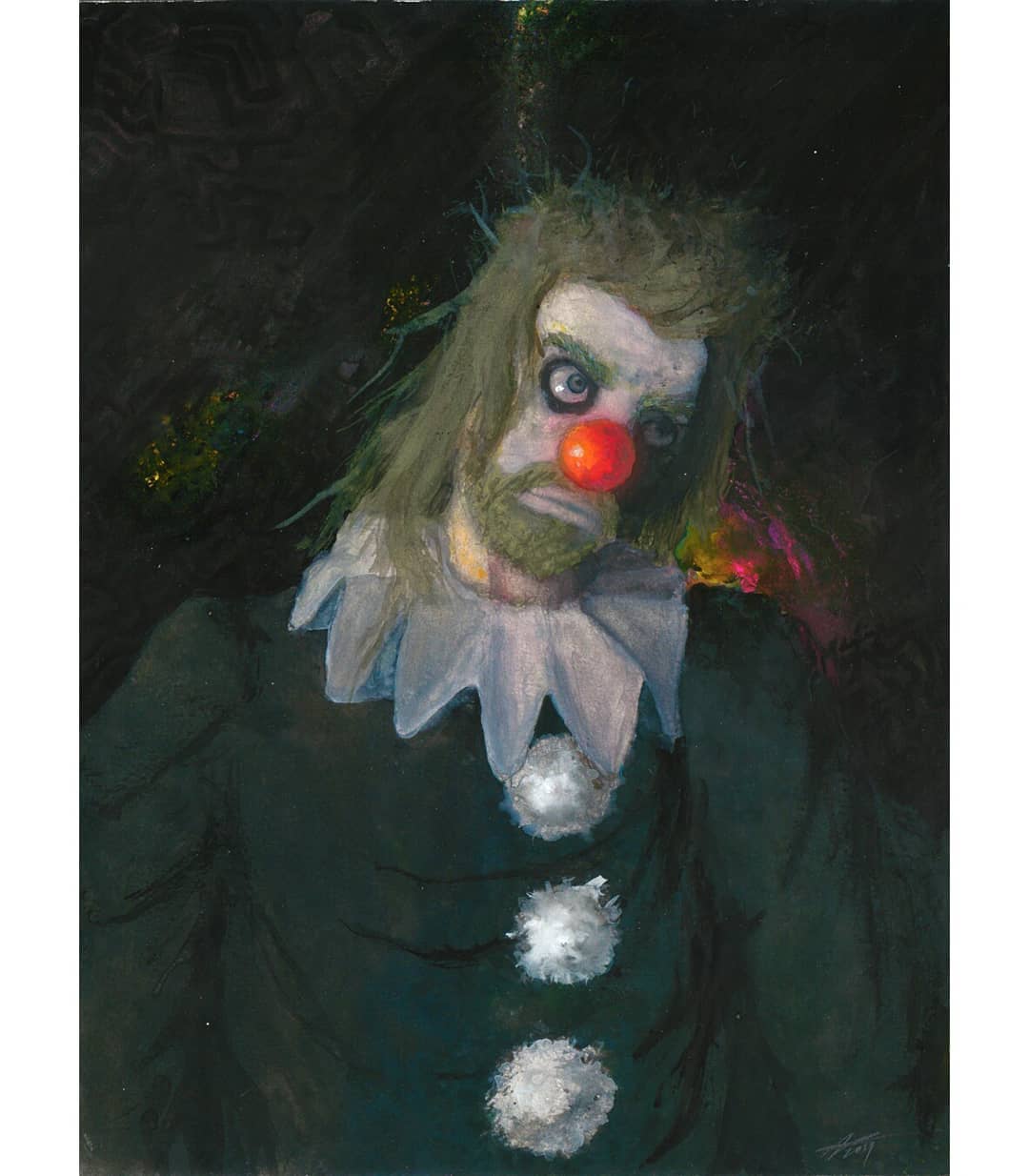 Alden Klaput
Alden is an American artist with a knack for psychedelia and fantasy.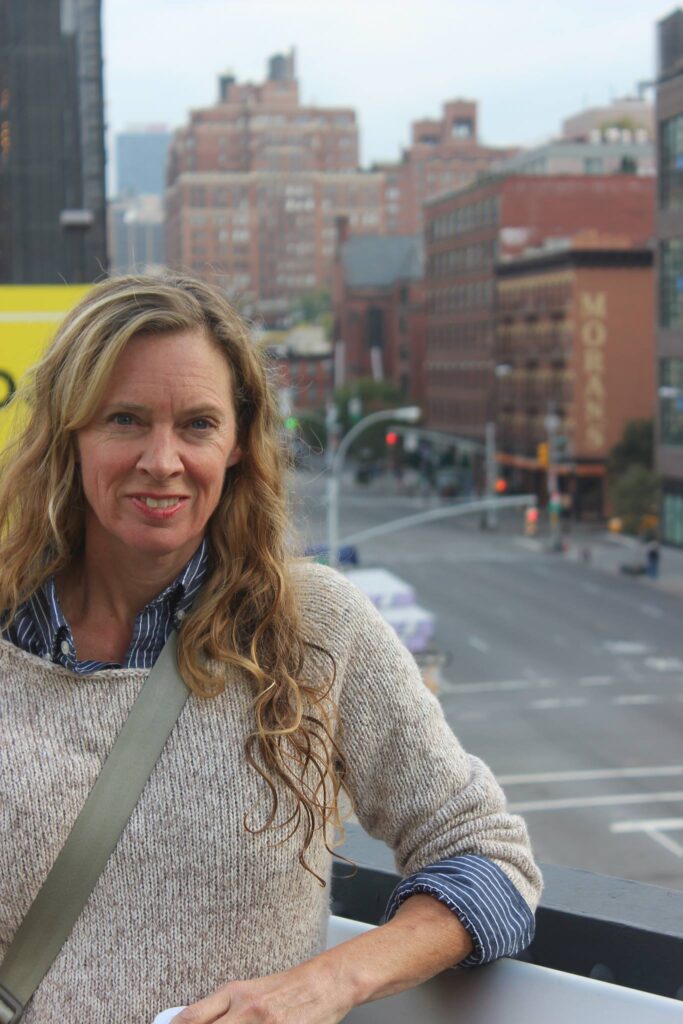 Katharine Monstream
Vermont, USA
Katharine grew up in the flatlands of Connecticut and couldn't wait to move to Vermont to ski. She studied at Green Mountain College and the University of Colorado in Boulder for her Sociology degree.
Katharine has been coloring for a living since 1988. She started out making hand made watercolor greeting cards, and in two years she sold over 15,000 -each one individually painted- to shops in New England. The next year, Montstream Studio started printing her images and she and her husband began selling the greeting cards nation wide.
In 1989, her painting career took off after she had her first solo show at a favorite bar in Burlington, the Daily Planet. The images were of buildings, big gardens and the skyline of Burlington. Since then she's had multiple exhibits in Vermont and focuses on her favorite subjects, the lake, mountains, snow, woods, swimming holes and Burlington's iconic Moran Plant. You can find the Montstream Studio & Gallery in Burlington, Vermont.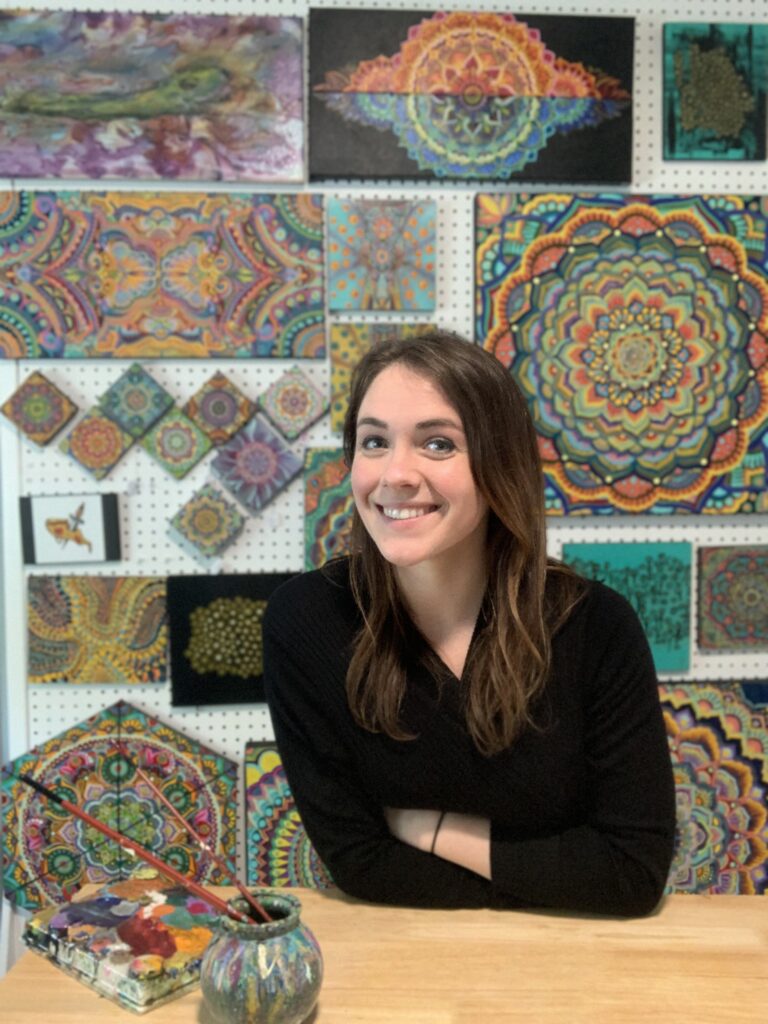 Kate Perreault
Rhode Island, USA
Kate is a Rhode Island local with a passion for vibrant color and detail.
From margins of notebooks to large scale materials, she feels there is nothing greater than seeing shapes and color add life to blank spaces. The process became a simple mantra: "keep creating."
Kate is a Licensed Independent Clinical Social Worker with roots deeply embedded in her B.S. Art Therapy.  She challenges her sense of comfort, confidence, and process by leaning into new color combinations, canvas size, texture, and metallics. Every piece is a new practice of growth. 
The goal of her work is to make you feel. Her designs aim to catch your attention from afar and offer a deeper experience as you notice interactions between each detail, and embrace their influence as a whole.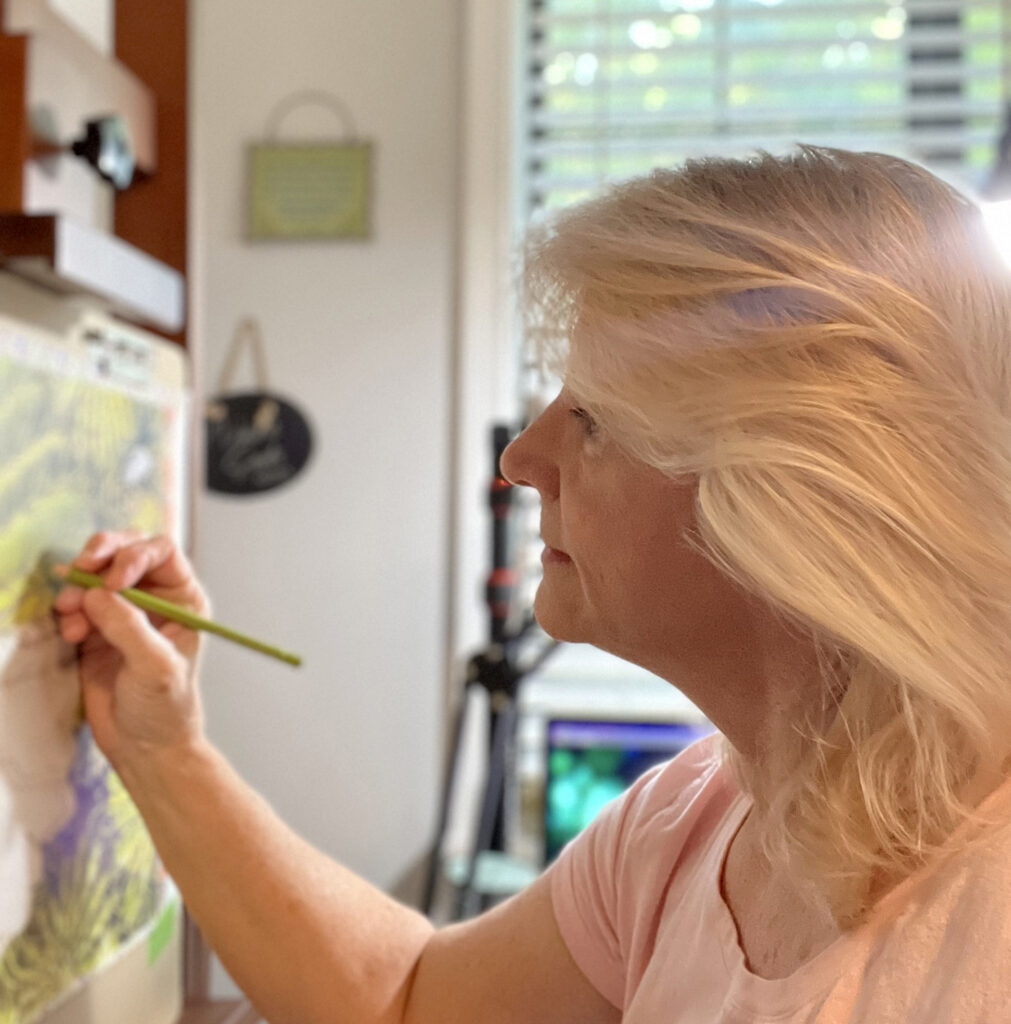 Valorie Sams
Mississippi, USA
Valorie has loved art since she opened her first giant box of Crayons! While in high school she landed in the Graphic Arts field when asked to illustrate a cartoon called "The Peepo People" for her High School Newspaper. While helping put the paper together she began what started a 30+ year streak as a professional award winning graphic designer. She has freelanced and worked for all different types of industry including newspapers, advertising agencies and printing companies. During her time in college she discovered her talent for illustration and color pencils. From there she has received many honors and awards for her color pencil work. Valorie belongs to the Color Pencil Society of America where her work has been awarded best of show in the 2019 Explore This! Exhibition. She was also featured in the 2017 Color Pencil Magazine. More recently Valorie has branched out her art interests to include soft pastels and watercolor painting. She is now semi-retired and living in the south where she draws her inspiration from antique and botanical subjects.
Dorothy Shain
South Carolina, USA
Dorothy is the founder and creative director of Dorothy Shain Fine Art & Design. She is a contemporary artist creating work that evokes connection through original art, prints, textiles, wallpapers, and other products.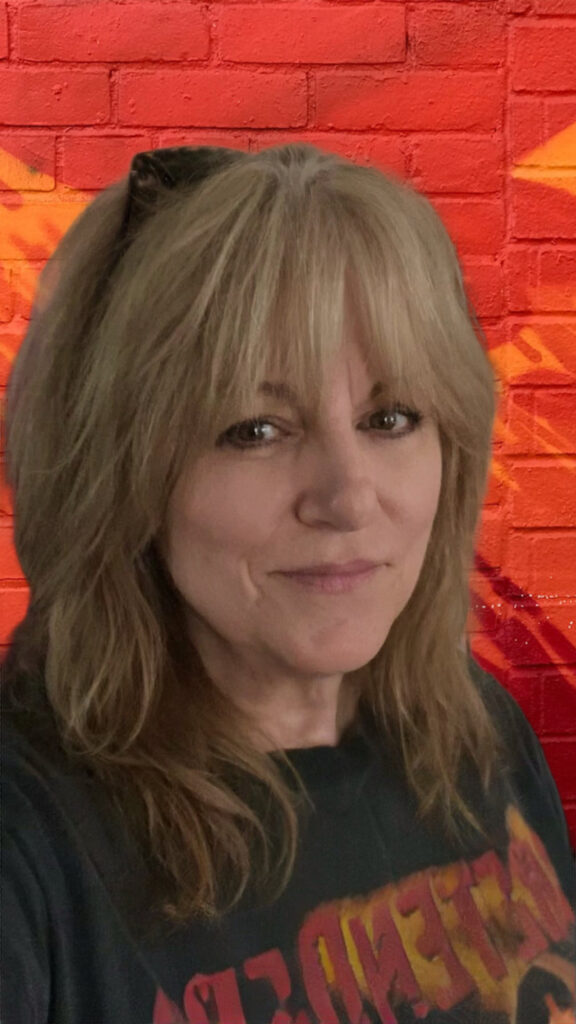 Paula Visnoski
New England, USA
A New England based artist, Paula has been honing her skills as a watercolor painter since 1975. A collage background in fine art, graphic design and photography has assisted the development of her painting technique over the years. She uses her computer skills to work out her ideas.
Paula's most common themes in her studio work include pop culture portraits, figurative, animals (especially endangered ones), urban landscape scenes and still life and floral. Her style can be described as a mix of realism, impressionism and surrealism.
Looking at Paula's work, one might question what medium it is because of her ability to use transparent layers of watercolor paint in a piece, giving the painting more of an oil or acrylic feel. Extra-large paintings are done on stretched canvas with a watercolor primer. A few of Paula's biggest watercolor influences are the Wyeth family of artists and Georgia O'Keeffe.
"I have been passionate about my work since I could hold a paint brush in my hand. My lack of an art degree never hindered my hunger to learn as I struggled through my life in different job situations. I strive to show people how I perceive things on my journey in this lifetime, especially things that may be ignored or misunderstood."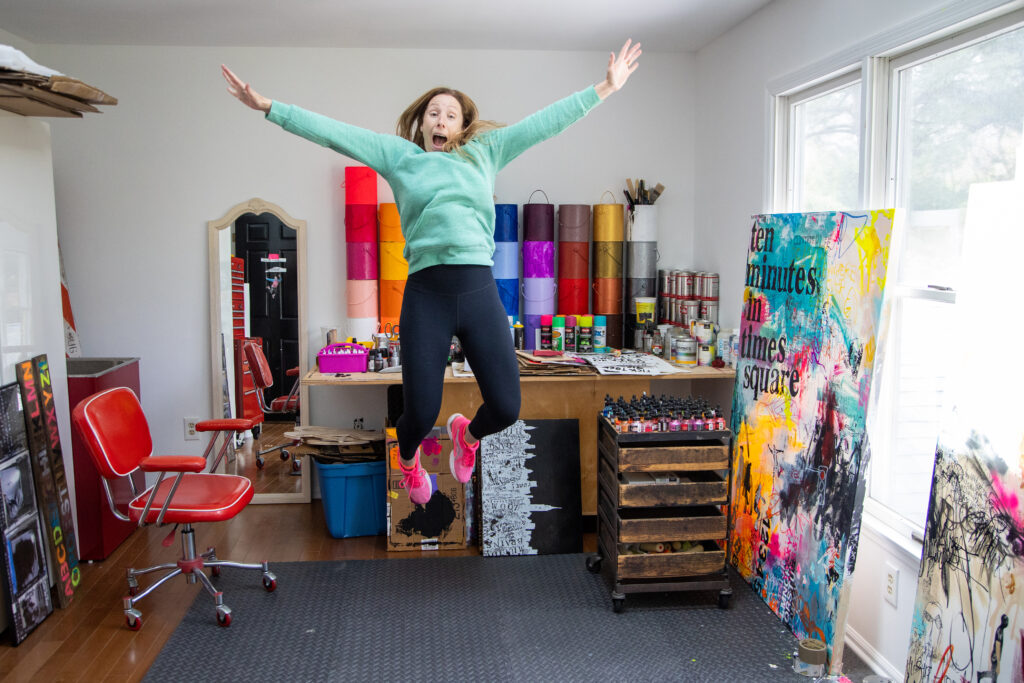 Linda Zacks
New York, USA
Linda is a contemporary artist, award-winning art director, and graduate of Brown University and the Rhode Island School of Design. Her powerful visual storytelling style—part paint, part poetry—hopscotches between every medium, blurring distinctions between commercial projects and fine art along the way. Growing up outside of (and throughout) the U.S. shaped her mixed-media approach to creating dynamic works, and nothing in her practice—old wood, torn paper, rusty metal, ink, duct tape, Polaroids, digital conversations, video—goes unused. Recently, her work was shown at SCOPE Miami and she also created large art commissions for One Vanderbilt in NYC. A lifelong love affair with words and letters makes its way into every painting and handmade book, some of which have been featured at New York's MoMA Design Store and the International Center of Photography Museum Shop. Her art and brand commissions include projects for Broadway, Sony, Adobe, Viacom, Sneaker Pimps, Target, and the Sundance Film Festival, among others.